Cats sound soooo cute when they meow..... Don't they??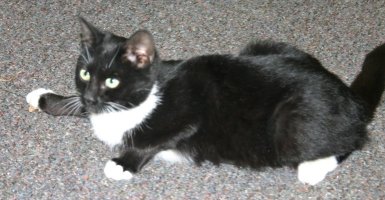 India
10 responses

• United States
31 Dec 06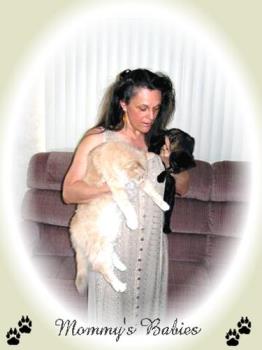 I love all animals, but especially cats. They are their own boss. They are sweet, inteligent and loving animals. My big 16 pound male long hair has such a tiny meow. My little girl short hair tortie never meows. She squeeks, chirps, and makes the funniest sounds. He sleeps at my feet on the bed, and she sleeps next to my head. If she wants me to pet her when I am sleeping, she puts her paw in my mouth.

• United States
7 Dec 06
Your cat is very cool. I have kitten and she is very funny. I also have dogs. Now I have full house

• United States
10 Dec 06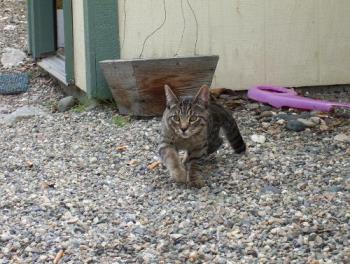 I have cats. One has a cute little short meow. Another one has this deep long moeow that drives me nuts. He can go on forever with one meow. It's very annoying. I think it depends on the cat. They do have different meows for differnt things like being hungry and wanting outside.

• Sweden
9 Dec 06
oh no. depends on my mood actually. sometimes i get irritated about it's noise especially when i am sleeping or doing something important. sometimes cats irritate me because they ask for food most of the time.

• Indonesia
8 Dec 06
you have a cool pet.that is make me jelous.


• Philippines
7 Dec 06
but sometimes when their mating season occur they sound like a screaming baby. Especially at night when you're sleeping

• United States
7 Dec 06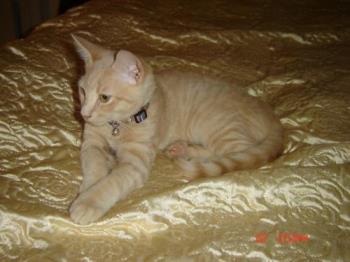 I love to hear both of my cats "talk" to me. Especially when I wake up in the morning. My older cat Jinxy has a low, deep meow while the kitten Tigga, has a squeaky little sound. Those to are like my kids. Love them!!