Working mom vs non-working mom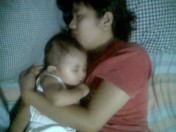 Philippines
December 7, 2006 11:04am CST
Some women have to work. They need extra money or they're supporting their family on their families, but the daily domestic scene is not enough for them emotionally or psychologically. They prefer the challenge of the business or professional world. Good for them! Some women prefer to stay home. They enjoy housekeeping, cooking, and being a full-time mother. This is very hard work, but they find it fulfilling. Good for them! Not all women who work work outside the home are pampered executives with painted fingernails, designer clothes, neglected husbands, and latchkey kids. Neither are all housewives brainless, frumpy women who walk around in their housecoats and curlers, saying, "yes, dear," to their husbands and yelling at their kids. We are all free to choose what we want to be. be grateful. Most of our mothers and grandmothers didn't have a choice. Hooray for the stay-at-home woman! Hooray for the career woman! Do as you please, but dont belittle the woman who chooses the other road.
10 responses

• United States
8 Dec 06
I could not agree with you more. I have been on both sides of the fence so I know exactly what you mean. Right now I stay home with my children and run a home daycare. I will tell you that staying home is much harder work than going to an office any day. For me it is also more fulfilling. I love being home for my children, but sometimes I miss being out in the real world.

• Philippines
9 Dec 06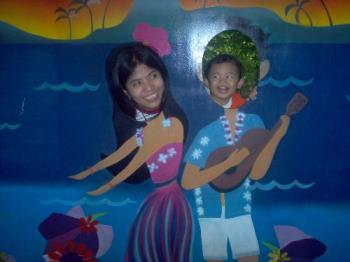 i am also the same with you. i used to work before and always devote my time drinking with friends and just simply being with my students. but having a kid changed my life. i decided to stop working in the real world and now working online. I am more satisfied with my life now. spending most of my time with my son. although, like you, sometimes, i also miss being out in the real world.


• United States
15 Dec 06
I totally agree with you.Us women need to stick together and not judge who works outside the home vs who works at home.

• Indonesia
15 Dec 06
Succesfull Career Women is Good... Beautifully Warming Housewife is Great.. the MOST IMPORTANT thing are: - you know what your family needs... (some family may need extra cash, some family need fulltime mother in the house) - you totally enjoy what you're doing now... (some housewife maybe jealous with the working girls, but some working girl maybe feel so tired and jealous with the housewifes) Whatever you are, whatever you do... Just keep happy & enjoy your life...!!

• Philippines
14 Dec 06
I appreciate a career woman for the effort but i prefer my wife to be in the house to look for our needs

• Philippines
12 Dec 06
I have been a working mom for 8 years. It was very difficult to manage both work and family with only 24hours a day. But when the time comes that I have been given much assignments in my work and I have to stay at work for more than 8 hours and yet you're being torn apart with family matters and career, you have to give up one. Right now, I'm still a working mom with my own small business to run that do not need much time from me. I take care of my children and husband while make a little income with no much hassle.


• Philippines
9 Dec 06
women are powerful beings. much powerful than the guys.. but we are not always given the opportunity to prove ourselves... but we always prove them wrong!!! girl power!

• India
8 Dec 06
I always take pity on women who are forced to go to jobs because of theirr family status and othr such things.but women aho vluntarily choose this lifestyle can't be commended on.Its their own will and wish.

• United Kingdom
8 Mar 07
I would never belittle anybody as everyone makes their own Choice. I have worked all the time because I was forced to. When my Children where little I worked Part time as I wanted to spend time with them, then 9 years ago I started working full Time but I was still always there for my Children. But everyone is different and some can afford to stay Home and be full time Mum.