Why do people think they are better then you if they have more money?

United States
5 responses

• United States
7 Dec 06
I never understood that.. just because you make more.. doesn't mean your crap don't stink.. LOL I really hate when people have to lie about what they are making. for instance... Someone told me that they made $75,000 a year... and their hubby I know made $26,000... They didn't have a mortgage or rent, because his job supplied the apartment... they only had one low car payment, day care, elect, phone and phone.... her mom paid the insurance.... but they were constantly going to amscot to do the paycheck advanced thing... now come on.. we have more bills than that.. make way less than that... and never have done the amscot thing ( I can't see paying 10% of what you borrow)


• Austria
7 Dec 06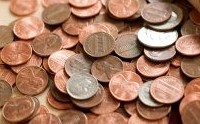 I think its one of the basic instinct of a human being. I think they are just happy they have more money.But maybe there are really people who think that they become better than the others when they have more mones. For me, all of us are equal. Whether you are poor or rich we are all the same. I hope people like that will soon have karma so they can learn their lessons in life.

• United States
7 Dec 06
I'm not saying I believe this, but here's the logic: More money usually indicates a better job. A better job can indicate harder work, longer time spent working, or a better education. Some people think because they have these things and have accomplished these things that they're better than people who haven't. And then there are the people who are 'old money' and very into pedigree and social standing. That's something altogether different.

• Australia
7 Dec 06
I guess it boosts their ego to know that they are better off than you. But what shallow people they must be to think like that?!! LOL