Pictures? What do they mean to you?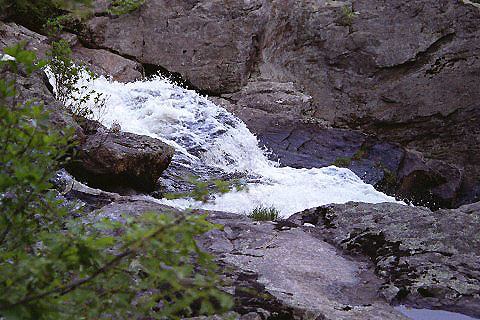 United States
December 7, 2006 7:35pm CST
I personally love my photos. To me they are a piece of my past, I am only 18 years old have only been saving my pictures since i was about 10 and have about 6 big photo albums full, this is after i go through the film and throw out whatever i don't really like, and also periodically i will go through and throw out pictures of people i don't even remember or that i don't appreciate anymore. I love pictures. Ever since I came to college i have about 20 pictures hanging above my head and about 6 or 7 in picture frames. I have a beautiful pentax film camera and I am getting a digital camera for christmas. Very Exciting.
3 responses

• United States
8 Dec 06
I take pictures all the time. They are like a record of my past as well. Some make me happy, some make me sad. I don't really look through old photos any more. Most of the people from high school and college aren't even friends any more. Our lives moved in different directions and it isn't fun looking back to see the lost friendships.

• United States
8 Dec 06
thank you for your ideas. I feel the same way but I like to look back and remember.

• Austria
8 Dec 06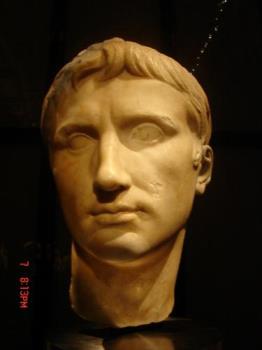 I love pictures and taking photographs. I travelled far distances to take some nice photos. For me, they mean so much in a way that they help me remember and bring back the past. They represent the past happenings of my life. I am attaching here a photo which i took personally during my vacation in Italy. I love this photo so much. I took it from Rome museum exhibit.

• United States
8 Dec 06
It's beautiful. I havn't been able to travel far distances yet but I do love to bring my camera. I'll be getting a digital so it'll be easier because my pentax is really big, so i worry about it being stolen or broken. With my digital i'll be able to take more random photos. The photos help me remember as well, it's a great way to bring back the past.

• Canada
22 Jan 07
My pictures mean the world to me. They are a record of who I was in my past and who I am today. They are memories of people who are either in my life right now, or of ones who are no longer in my life. It's nice to look back and remember the people who have passed on in my life who are still important, just they are no longer here. These pictures remind me of the memories I had shared with them & that even though they are not here anymore, that those moments with them were important enough to hold on to. Pictures I have also... Do more than just remind me of important people that have passed on. They make me think of how much I have changed from the person I used to be. I'll look at a group of pictures from my past & wonder to myself how I was back then & how much of a different person I am now compared to when those people were involved in my life. I'll also think of the stuff I went through with certain people & it also helps to remind me why they are no longer a significant part of my life. I love looking at pictures of my other half and how things used to be in the beginning and how far we've come since then. Kind of like watching the evolution of a relationship in photograph form. There's so many different lessons that can be learned by just looking at photos of my past, whether they be good or bad. It's like just looking at them reminds me that I did get through those moments and that I'm a stronger and better person for having them occur, no matter how uncomfortable they were. Of course, some of those situations you wish you could just go back and change. In conclusion, I can't wait to look back a few years from now and see how much I've evolved. I'd like to see how much the relationships I share with others in my life have grown as well.