What is Your Greatest Strength and the Weakness You can't fix?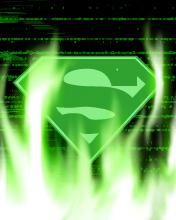 United States
December 7, 2006 11:11pm CST
With the exception of superman, most super heroes have a great strength a weekness that brings them to their knees. For the rest of us, we are typically more middle of the road. But we often do have some strengths that we rely on and some weaknesses that foil us on occassion. For example, My strength is my ability to see the potential in any person, company, idea etc. (self excluded) My weakness is that I often help people realize their potential and receive little reward if any at all. I do not want to capitalize on people, but I too often I get left behind after making something possible for someone else. So what is your greatest strength and what is your weakness. Mine are some what related, but they need not be. . . .
1 response

• United States
8 Dec 06
I have a weakness for kids and animals. No matter what I feel the need to help them. But then again...that's my strength. I love kids and animals so much and I will go to the edge of the earth to keep one safe. And no... I am not a vegetarian, crazy PETA person! lol But if I see or hear of abuse of either one, kids or animals, you deal with a very, very nasty woman!

• United States
8 Dec 06
That's a great combination and actually very similar to Superman's his well known weakness was kryptonite, but protecting people he cared about was secondary and maybe more difficult to deal with. It takes a brave person to step in on behalf of someone that is being wronged! :)