What do you think about war between Israel and Leebanon (hezbola) people?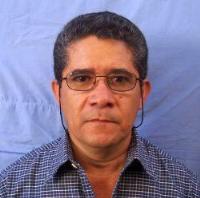 September 18, 2006 11:55am CST
If you are religious and believe in god, do you think He accept this way to get the power?Thousand of children and young people are being killed by the missille, launched in both side. Do you think God enjoy that? I think this people (who induce the war) are crazy and can't see more there than it`s noses.
4 responses

• United States
29 Sep 06
I think it is the saddest and most shamefull can of worms. I think those who put our children out there to be killed have sold out to the runner of the pit of hell. They want their Treasures Now.... Oil , money, power --mostly power.. having decided Treasures in Heaven must only be for the brain washed men who blow themselves up to get there. It would be so much better if Bush was like the guy who teaches the roadside bomber how to set off the bomb.......... There is a new teacher each class... They all say the same thing..."I am only going to show you this once" BOOM!! Pixell