Live in your achievements rather than in your desires.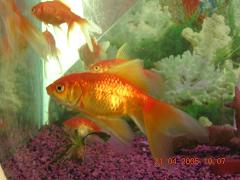 India
December 8, 2006 8:29am CST
So goes the old saying. Desiring for more and more may land up in lot of difficulties. Keep achieving bigger things in life and your desires are automatically fulfilled. Have you experienced this truth in your life?
3 responses

• India
5 Feb 07
I live in desires. If I have to give up desires, I would have followed Buddha. Desires are greatest part of the dream (day and night) with which I life.

• United States
10 Dec 06
Yes. But the saying that has more readily effected me but is very similar is;"The more money you make the more money you need". It is very hard for many of us to live in the here and now, and access what it is you need to accomplish. One thing I am thankfull for while I was on my 7yr. acation was that I planned every step I needed to accomplish. Just taking a little longer.

• United States
9 Dec 06
I think we all experince this at one point in our life eve nat the age of 1 you can if you think about it if you work hard to get what you want rather than just siting around you fulfilled your desires. think about it that 1 yr old boy wants a candy or something well the parents make the child try to walk to get it. thus he is working hard to acheive biger things at least to him it is big. if you do not work to get things than how can you acomplish anything.