Are you afraid of snakes?

Romania
December 8, 2006 5:00pm CST
Are you afraid of snakes? i`am not :)
8 responses


• Hungary
30 Dec 06
I do not have to be afraid. i can see them only in the terrarium.


• United States
10 Dec 06
I'm not that afraid of snakes, and it all depends on what kind of snake it is. The little snakes don't really bother me at all and I don't mind being around them, but when you get the bigger snakes that like to bite, then they kind of freak me out. Luckily where I like none of the snakes are dangerous, so I have nothing to really worry about.

• Romania
10 Dec 06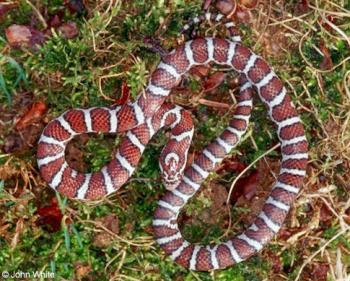 Snakes also known as ophidians, are cold-blooded legless reptiles closely related to lizards, which share the order Squamata. There are also several species of legless lizard which superficially resemble snakes, but are not otherwise related to them. I`m afraid!:-ss


• United States
8 Dec 06
No I love snakes but if you bring in a spider then I would bee terrified!