Paul Haslinger is a creative genius..yay or nay?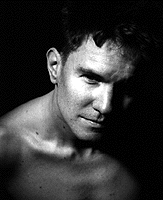 United States
December 8, 2006 10:20pm CST
I would have to say most definitely. He wrote the music for The Shining, The Girl Next Door, and many other movies. He is a truly creative, masterful musician worth checking out.. his myspace is: http://www.myspace.com/phaslinger CHECK HIM OUT! tell me what you think.
No responses