HOW MANY OF YOU BELIEVE IN "DA VINCCI CODE"?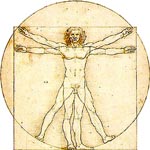 India
December 9, 2006 9:49am CST
Do you really believe that Jesus has a bloodline? Do you really belive in the suggestions of the film "Da Vincci Code". I do believe. I believe in the codes and explanation shown in the film. What about you?
5 responses

• South Africa
9 Dec 06
Dear friend. Many people through many deceptions have tried to discredit the Bible and Jesus Christ through the ages. Recently it was the "Judas Scrolls" and the "Da Vincci Code." Believe me, it will not be the last attempt. Others simply believe these lies in order to enhance their religions. The Bible teaches that heaven and earth will pass away, but HIS WORD WILL REMAIN FOREVER. You see, even time is created by Jesus Christ and it bows down before him. In like manner every person ever created will soon follow suit and proclaim that Jesus is the Christ. Even satan will bite the dust. I therefore urge you to start reading the Bible and believe it. A good place to start is the gospel of John, the books to the Corinthians and Colossians

• India
10 Dec 06
Thanks for your response. My friend I do believe in Christ as God. Even Jesus is the Christ, no doubt about that.I religiously believe in that. But my point is that the Almighty sent Jesus as the representative of him and he came to earth as a human being. So he must have the qualities of a human being and if that be so, there is no wrong in him being having a bloodline.


• United States
9 Dec 06
I just saw the movie and read the book. I enjoyed both. Is it possible? I think so. It wouldn't surprise me let me put it that way. I don't think any of us can know for sure since we didn't live back then. Even the bible though states that God became man. As a man there is no reason he couldn't have a family. In fact back then a 33 year old male without one would have caused a stir and would need explaining as to why. So yeah overall I think its very possible he had a wife and possibly kids. It makes sense, more so then him living a life of celibacy.

• India
10 Dec 06
Absolutely. It is always possible that he had a wife and from that a blood line is continuing. Your statement is highly appreciated in the point that Bible itself stated that God became man. When one is man, he is expected to behave so. What is wrong in seeing a man as a God? I think God and Devil, whatever, is all there within us. Thank you for your response.

• Romania
9 Dec 06
i don't think it's true..dan brown sais at the end of the book that it was just a fiction...i don't believe it is true

• Indonesia
9 Dec 06
The True is I don know what to believe.... But as Human being Jesus in Human too. so I think he must be have some passion as Human Being.. Coz He was sent to us to be our savior (the bible said), Leading the christian back to Him. so I think what is explained in Davinci Code is the possible but may be its hard to believe some thing had been past for this long.