7th Heaven back on?!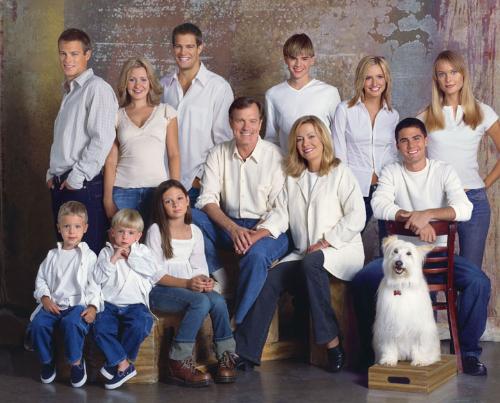 United States
December 9, 2006 2:11pm CST
WOW!!! I'm shocked to have learned that they brought back 7th Heaven for it's 11th season!!! What changed their minds? Must have been the fans...Fans rock! I always enjoyed the show although I never watched it religously or anything. Good for them!!!
3 responses

• United States
9 Dec 06
Yep, 7th Heaven has been running it's 11th season for a couple months now! It definitely has been a little bit of a disappoinment to me. It just feels like they're grasping on with a thin thread now. The story lines aren't nearly as good as they used to be, and all of my favorite actors are no longer involved. Plus, I can't stand Ruthie anymore... her character has become SO snotty!

• United States
13 Dec 06
Yes, I am very pleased that they decided to continue the series. Initially, there were very few characters left. This was extremely disappointing. What was even more diappointing is that Ruthie and Simon were not set to appear on the show initially. I am pleased to see that Ruthie returned, but she has become so engrossed in herself that it is not the same. Simon has yet to return, and I really hope that he will for the Christmas episode, at the very least. It did seem as if the story lines were a little bleak at first, but there seems to be some minor improvement as time progresses. I just hope that the script continues to get better.