SEGA Dreamcast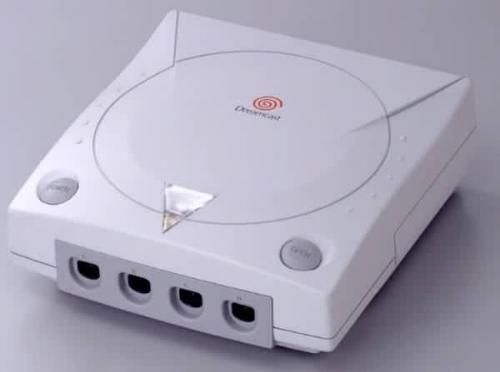 Italy
December 9, 2006 2:30pm CST
I love this console, and I want have one. Dreamcast is the first 128 bit console, 15 months before PS2!
6 responses

• Poland
21 Dec 07
Dreamcast *_*. I've got it in my little collection of consoles, but lately I don't play on it. There are some really excellent RPGs for DC - Grandia II and Skies of Arcadia and I highly recommend them :).

• United States
29 May 08
I have Skies of Arcadia and I agree, I too would highly recommend it.

• Italy
13 Dec 06
Borrow me 150 € :D :D :D :D Thank you for your reply!

• United States
9 Dec 06
I still have a Dreamcast. I never use it though. Have you checked on Ebay for one? Lots of used ones are on there.

• Italy
11 Dec 06
I know, but I haven't enough money. I hope make on myLot :D :D Naa... Thank you for your reply... Have you ever play on Virtua Striker?

• United States
29 May 08
I still have and use mine frequently, lol. Very good fun.

•
6 Feb 07
The Sega Saturn was cool, but like a lot of Sega gaming devices, I feel they were ahead of thier time (The Game Gear being a prime example). With the way they seemed so ahead, can you imagine what kind of console they would have released if they were still making them?

• United States
31 Jan 07
This console is amazing. I've had two, but, I sold them both off. (Which was stupid.) I plan on buying another one here in a few months. A local retro game shop is selling them for 35$ each. One of the best things about it is that it doesn't need to be modded to be able to play burnt games. So, all of those titles that are most certainly rare now (since they haven't been made in years.) can just be downloaded & burnt.