What are you eating tonight?

United States
December 9, 2006 4:41pm CST
Just curious. And if you have recipes, by all means, please post them, if you are so inclined. I've already found at least a couple that I'm going to try.
11 responses


• United States
9 Dec 06
I am having baked pork chops with buttered noodles a vegetable maybe peas. and alittle applesauce. And for dessert I will make pudding. Not the instant. Home made on the stove.



• Romania
12 Dec 06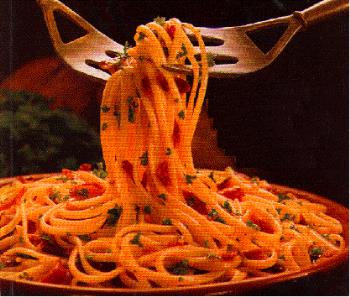 hmmm .. i think .. spaghetti:P with bolognese sauce, is a meat based sauce for pasta originating in Bologna, Italy. Bolognese sauce is sometimes taken to be a tomato sauce but authentic recipes have only a very small amount of tomato, perhaps a couple of tablespoons of tomato paste.

•
11 Dec 06
I am making a beef madras, a medium heat one with rice and naan bread. i make it form scratch so i should really not be sitting on this computer and should start chopping the onions and tomatroes, that's the owrst part of the job really other wise everything else if fun.. Hope you enjoy your dinner, whatever yoiu decide to make. Cheers

• India
11 Dec 06
food (joke) since im avehetarian and i prefer to have the leafy vegetables. along with curd an dsome spicy food like manchuria.

• United States
9 Dec 06
We might be having tuna salad, but don't keep your hopes up. =)