What would you do with a MILLION dollars.

United States
December 9, 2006 4:58pm CST
I would pay off my dads medical bills cause he has cystic fibrosis. Buy my parents there dream home, and cars. Then I would buy myself a house and car and buy all kinds of elcetronics! Id also probably start real estate investing. Then I would save the rest into a savings account for my future kids or retiement.
5 responses

• India
9 Dec 06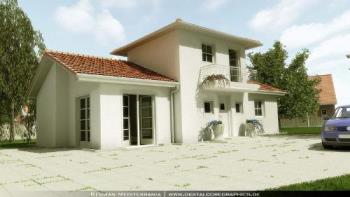 If i get a million dollars first of all i vil buy a nice house for myself and put de rest of de money in de bank.

• United States
9 Dec 06
Yeah saving it is a good idea or investing

• United States
21 Dec 06

would rebuild my house since the housefire and get us out of this leaky trailer and donate to the Red Cross and Salvation Army and Alliance Church and a few other folks that helped us right after the fire. Quite doable with so much money!

• Canada
18 Dec 06
I would pay all my bills, buy a house, buy a car for myself and husband, give a little to some family members in need, invest some, and then take my oldest daughter to a very very poor country and have her give them food and money directly so she can learn what it is like to have nothing, so she can learn to value what it is she does have. All in that order.

• United States
17 Dec 06
I would first of all pay off all my debts. Then I'd have a house built in the country, with horses, a stocked fishing lake and 10-15 acres. I'd travel a while, and definately retire early. I'd like to help repair my mom's house and give her something really nice.

• United States
10 Dec 06
id buy a xbox 360 a house and im not really sure im sure it would be gone in a year though... im a big spender