What the mylot users feel about INDIA and your indian friends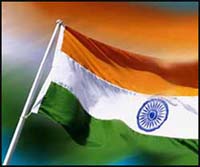 India
December 10, 2006 6:29am CST
As mylot has a huge number of indians,i hope people from other nations had a great experience with them.so i would like to know your views about india(one of the rapid growing economy of the world) and its people
5 responses

• Canada
10 Dec 06
Indian people in general are great, I do however have an admittedly bad attitude about India in general. The reason for that is that I work in IT, and a lot of our jobs are being outsourced to India. I don't begrudge the people there an opportunity to work, I just feel threatened in my own job.

• India
10 Dec 06
In this competetive world you have to be more creative and competitive.Thats where indian success lies

• India
10 Dec 06
ya.. dude we should know how others think of us know..any way thanks dude

• China
10 Dec 06
um,how to say,they are friendly... i do not have so many experience with indians...

• India
10 Dec 06
i hope in future you will have good experience with the friendly indians


• India
10 Dec 06
Well India is the best when it comes to culture and everything its totally mesmerising Am saying this as am an indian