how do you celebrate christmas???

India
December 10, 2006 9:09am CST
can you please tell me how you will celebrate christmas as i was hindu... i heard that people exchange gifts...is it true....
2 responses

• Belgium
10 Dec 06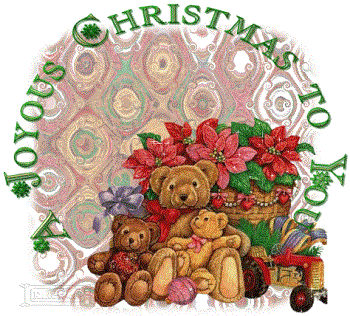 Christmas Eve has always been as fun as Christmas Day itself, for me. When I was old enough to drive and after I'd graduated from high school, I'd get my two younger brothers and we'd head to my Dad's for the afternoon. Dad would put out all kinds of snacks and we'd sit around and watch TV and just relax. My Mom and her sister used to trade off Christmas Eve get togethers...one year at my Aunt's, the next at Mom's, but once the grandkids began arriving and the houses became a wee bit too crowded, that tradition kind of ended and I'd spend Christmas Eve at Mom's and we'd simply prepare for Christmas Day and wrap any last minute gifts and relax and snack....and snack and snack! Last year, we had a small get together at the apartment, just Mom, my step-Dad a niece, nephew and my Grandparents. We prepared everything, so nothing had to be brought by the guests and we scheduled it for 1:00Pm until whenever. We all had a very nice time and by 5:00PM, everyone had left and we still had an evening to relax and enjoy. I guess we're doing the same thing, this year and I really can't wait. When my folks were still married, the day was even more exciting and I think Mom and Dad spent the day trying to keep us a little calm. We'd attend church services that evening and then home for homemade cinnamon rolls and hot chocolate. I really don't have anything but wonderful memories for Christmas Eve and even a few bad years, I simply put out of my mind and enjoy the good years, even more.

• Romania
12 Dec 06
Last year i celebrated christmas with my bunch of friends this year i decided to spend it with my family and i'm very enthusiastic about this. Happy Christmas to you