The benefits that you get in eating cabbage: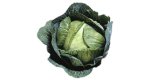 Philippines
December 10, 2006 8:06pm CST
Cabbage may reduce the risk of heart disease and stroke as well as that of cancer, specifically colon cancer. It may also cut the risk of cataracts and spina bifida. It speeds ulcer healing and improves digestive health. Cabbage has a high folate, vitamin B and antioxidant content.
2 responses

• Philippines
29 Apr 07
Benefits of Cabbage Cabbage is a popular vegetable that is used for cooking and is also known for its medicinal properties (it said to contain chemicals that can prevent cancer). The history of its uses can be traced to the Greek era, where the Greeks used fresh white cabbage juice to relieve sore or infected eyes. During those times, the Romans and Egyptians would drink cabbage juice before meals to prevent intoxication. Precaution: do not eat red cabbage raw. Avoid cabbage if you suffer from goiter, or take MAOI antidepressants. Cooked red cabbage can cause constipation and irritation of colon. -------------------------------------------------------------------------------- Benefits of Cabbage: 1. Cabbage is anti – inflammatory vegetable 2. Cabbage contains lactic acid that acts to disinfect colon 3. Cabbage can also be used to reduce headache pain 4. Another benefit of cabbage is in it's anti –cancer properties and is also said to be able in treating other skin conditions 5. Drinking cabbage juice from the stem is a good remedy for ulcers. The use : 1. Drink fresh cabbage juice if you suffer from gastritis 2. This is another benefit of cabbage. Drink 25 – 50 ml cabbage juice everyday to treat headache, asthma, bronchitis and other digestion problems. 3. White cabbage juice dabbed on mouth ulcers will make the healing faster. Tips : 1. Don't buy halved or quartered heads of cabbage even if it's well wrapped. As soon as the leaves are cut, cabbage will loose it's vitamin C 2. Wash cabbage only when you are ready to use it. 3. Look for solid, heavy heads of cabbage, with no more than 3 – 4 loose outer leaves.