The benefits of eating avocado: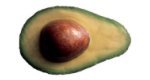 Philippines
December 10, 2006 8:12pm CST
Avocados reduce cholesterol and so reduce the risk of atherosclerosis. They also have antioxidant ability and contain both vitamins E, C and B6, as well as potassium.
1 response

• United Arab Emirates
2 Feb 07
Yes i agree to that and it is the only fruit that contains a high amount of monoustrated fat, which lowers blood cholesterol. The gluthathione found in avocado blocks over 30 carcinogens too. THe most nutricious fruit around,to sunburn skin use avocado peelings. Gently wipe repeatedly over the infected area for quick relief.