i am not being able to sudy...

India
December 11, 2006 8:37am CST
i am not getting the concentration to study what shud i do????
5 responses

• Italy
11 Dec 06
Do you want a really frank hint? If you can't concentrate yourself than you shouldn't study! Stay cool and relaxed.

• Philippines
11 Dec 06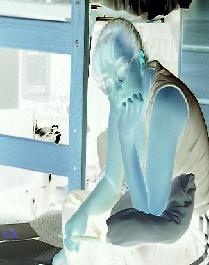 she's right and maybe your forcing yourself too much. at night when you feel lyk studyn and your havin a hard tym concentratin open your notes, face the web and use mylot as a tool. open discussions about the subject matter that you need to scan or memorize. with this you could get rewards from your post. reward is the 1st tool when you are trying to concentrate


• United States
11 Dec 06
First of all, make sure you are eating properly and getting enough sleep. Next, don't sit there with the books for hours on end - it's boring and your attention will wander. Instead, try studying for 20 minute periods, and take a ten minute break, and then do another 20 minutes, and then take another 10 minute break etc. Walk around during your break, get a drink, or maybe go onto MyLot and answer one discussion! You'll find that your learn more in 20-minute bites spread throughout the day, than trying to do it in mega sessions. Good luck!

• India
11 Dec 06
common problem, first you gotta identify why you cabnt study, if there are cettain things that are disturbibg or disrtacting you, then remove them from your life temporarily. try and increase your focus by meditation, it helps. u are the only one who dcan solve this problem, .

• France
11 Dec 06
Are you eating the right foods and getting enough sleep? If that is sorted, perhaps you could think about a structured study timetable, where you do some of the hard stuff followed by something you really enjoy, to keep the momentum up?