Books That've changed U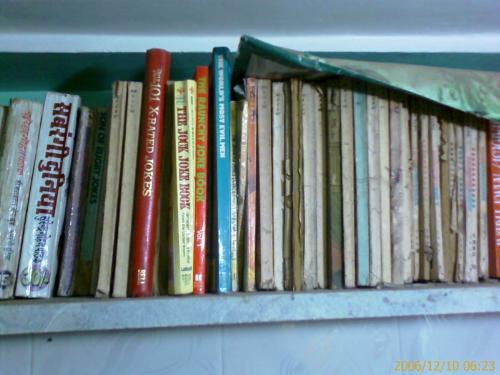 India
December 12, 2006 2:20am CST
They say that a man is known by the books he reads and if that's true it certainly drive this point home that we are inspired by certain books .So tell me which are the books that in their own way have made some kind of impact in your life and left a lasting impression .Please be elaborate in your description as we all want to take a leaf out of your experiences.
3 responses

• United States
12 Dec 06
Way of the Peaceful Warrior by Dan Millman. I was running through life not paying attention to much and feeling lost. Then my firend and I came across the book and decided to read it. I though it was good and read it pretty fast, but I didn't really think it was great. Then the next day I was driving to work and got stopped at a light and saw a billboard that had roses on it. All of a sudden the book and what it was saying came flooding into my body and I got it. that was the moment I slowed down and began truly living and enjoying life. I went on for years remember the book but not the name of it or who wrote it. I did eventually get lost again and was feeling down and went to the Library to get some books. I was walking through one isle of books and a book from a high shelf just fell down right into my hands. It was freaky. I looked at the book and lo and behold it was The Way fo the Peaceful Warrior. I recognized it immediately. I now own the book and will never forget the name or author again. It pulls me out of the down times and helps me make the most of the up times. I read it at least once every year because it makes me feel so good.

• United States
12 Dec 06
I would have to say one book that has had a lasting impression that I could read over and over again would be: God's Leading Lady by T.D Jakes It is an awesome book! Any woman whom wants to be used of God and has a spiritual calling should definately read this book.