How can i stopped my baby in sucking her finger?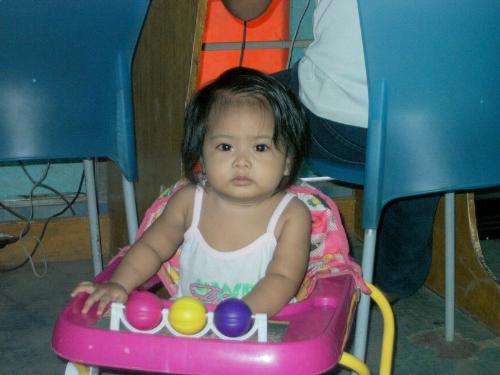 Philippines
December 12, 2006 6:00am CST
My baby is 9 mos. and she started sucking her finger when she was only 3 mos. please give me an advice?
7 responses

• Canada
18 Dec 06
Well I can understand that you want her to stop sucking her thumb early so you don't have to deal with it later on, but don't be in too much of a panic just yet because she is still young. I did some research on a site and they suggest that you distract your child in such a way where he/she is using both of their hands and not doing the thumb sucking thing because they are too distracted. They also suggest applying pickle juice or a drop of vinegar to the finger (who would wanna taste that eh??). Keep in mind though that people can actually develope a taste for things, so you might want to switch what you apply to the finger every once in awhile. On this site they also discuss reasons for thumb sucking, how old is too old, etc. The site is below if you'd like to read about it. Source: http://www.drgreene.com/21_856.html

• India
12 Dec 06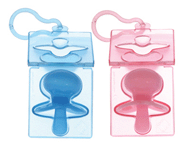 Please dont put something, tasting bad on the fingers, becoz if she ends up putting them on her eyes, you may have a problem, of a different kind. kids are very sharp,dont mistake them for small....keep telling her no-no, while gently pulling her fingers out of her mouth.After a few times you will notice that she has reduced the habit....diverting hr mind at such times also will do the trick....try talking to her, or introducing her to another toy, at that time...Like some people have suggested, she may be teething....in this case the gums swell, and a constant irritation persists...try rubbing a little honey on her gums, this will soothe her and reduce the temptation to put fingers in her mouth.A soother or a carrot finger may also help.

• India
12 Dec 06
The best way is to put some edible bad testing thing that should make him stop the act or you can put cloth lase tied it arould his figer so that he stopped sucking.

• United States
12 Dec 06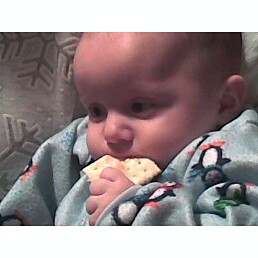 It is a normal reaction. She's teething,found her hands. Give her a pacifier or a teething ring. Also a cold carrot or celery work because she can't totally bite them off,just watch her with them. The cold will feel good on her gums.My grandson does the same thing.

• India
12 Dec 06
put some bad taste thing on that finger...if she will suck it she does not like it...

• Australia
12 Dec 06
put something on the finger that she wont like, chili sauce works