I need a short quote about brothers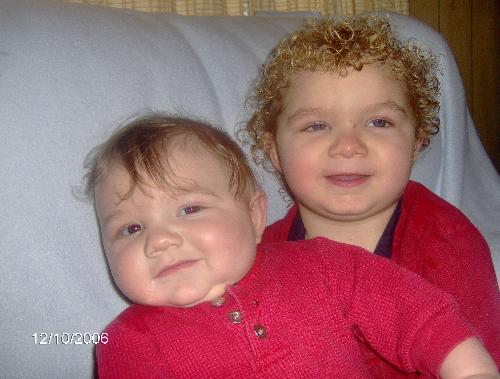 United States
December 13, 2006 2:05am CST
My daughter-in-law is making Christmas cards with pictures of my grandson's and she wants a special quote to put on the picture. I have looked all over the internet and I can't find anything good. Even if its something made up. I'm desperate.Help please.
2 responses

• United States
13 Dec 06
A friend is a brother who was once a bother. Brothers and sisters are as close as hands and feet. Sometimes being a brother is even better than being a superhero. Our brothers and sisters are there with us from the dawn of our personal stories to the inevitable dusk. A brother shares childhood memories and grown-up dreams. A brother is a friend given by Nature. All for one and one for all My brother and my friend What fun we have The time we share Brothers 'til the end. Siblings are the people we practice on, the people who teach us about fairness and cooperation and kindness and caring - quite often the hard way. Brothers, The ones you go to for help, For comfort, For advice. When you just had a fight with Mom and Dad, Another girl, Or your boyfriend. Brothers, The ones you go to, to tell them that You're pregnant, Getting married, Or just need a shoulder to cry on. The ones you look up to, Share jokes, And talk to about everything. Brothers, They're there for the good times, Bad, And everything in between. My brother, He helps me with everything. Now all he needs, Is me. Hope this helps

• United States
13 Dec 06
Thank you. I will show them to my daughter-in-law and hopefully she will pick one.