Have you had an After Death communication?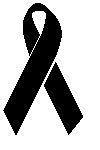 United States
December 13, 2006 7:57pm CST
My dad died a couple years ago from lung cancer (hence my avatar). But just days before he died, I received what I feel was an "ADC" from my uncle (who was also deceased), letting me know that my dad would be ok- that my uncle would look after him. (It was a dream, that was just his face. I did not see his mouth move, but I could sense him saying this to me). Then after my dad died, I was waiting for my aunt (widow to the uncle that died) to call me about plane reservations to fly home. I sat at the computer creating a CD of songs that reminded me of my dad- songs he sang to me, songs he said he really loved, etc. And the whole time, I smelled cigarettes. I don't smoke, and nobody in my house does. But of course my dad did. I feel that this was my dad there with me in some way, perhaps guiding my music choices, approving of them, or maybe just comforting me. Have you had any experiences like this?
2 responses

• United States
14 Dec 06

• United States
21 Jan 07
It's not really weird, per se.. but I suppose it would be somewhat frightening. If you're not expecting to see or hear or experience something like that, and then it happened to you, well you might freak out.

•
21 Jan 07
I am sorry about you dad and uncle and am glad your dad visited you. My mum was in hospital and had an emergency operation on her heart. I had found it hard to sleep but had been sent home because I was 4 months pregnant. I suddenly heard her call me and was aware of a golden outline of a dove flying up and to the right looking sideways at me, I knew something was badly wrong. When I rang the hospital minutes later they had just put her on life support. My Reiki lady said it was her spirit leaving. They turned the machines off at lunchtime. I often see her at my dad house if he and his girlfriend are away and sometimes I hear her speaking to me, at first it scared me but I know she's ok and is watching over us. One day I though something really bad about someone and she said my name really sharply behind me, it was very odd.