What do you think bout steroids?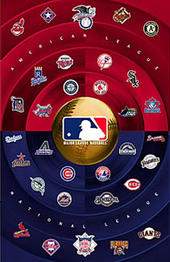 United States
December 13, 2006 11:25pm CST
why i am asking this question b/c it alots Rumers and Some is true But i been take a Medince got steroids for Rheumatoid Arthritis b/c the Dr Request but what If MLB PLayer have to take it witht he same reason like mine here what would the rules will be for that?
3 responses

• United States
14 Dec 06
I think steroids are ok.. if you need if for medical reasons.. but if one takes it for their own personal use then it would be different.. then its illegal. And ia a mlb player takes perscribed by a dr.. i would think they would allow it..all though i am not sure of the rules i could be wrong..

• United States
14 Dec 06
That is a good question. IF a player is given the medicine by a dr, then why is it against the rules? I think as long as the dr has prescribe it for a valid medical condition, it should be allowed but at a moderate level.+

• Philippines
14 Dec 06
A steroid is a terpenoid lipid characterized by a carbon skeleton with four fused rings. Different steroids vary in the functional groups attached to these rings. Hundreds of distinct steroids have been identified in plants, animals, and fungi. All steroids are derived either from the sterol lanosterol (animals and fungi) or the sterol cycloartenol (plants). Both sterols are derived from the cyclization of the triterpene squalene