MyLot - NO EARNIGS !!!?!

Finland
December 14, 2006 9:08am CST
Hello and pls help me to understand why today I answered to maybe 3 or 4 discussions, but nonthyeless now when I see they updated the earnings, there came NOTHING from what I've done today. Why? So practicly sometimes and most of the time we do work for nothing more than the simply maintaing a forum on myLot. Why no earnings?
6 responses

• Spain
14 Dec 06
You must write good quality replies on all discussions that you are going to write some, mylot pays for quality words and not for posting a lot, have a great day on mylot!

• Finland
15 Dec 06
Do you really beleave that myLot reads our answers? That sounds madness!

• Finland
15 Dec 06
By being flagged did you mean when it is rated with plus or minus? I think that getting an image on how well one is answering is not possible for all of us. Moreover, a good answer can be also short and a very long one acctually a very bad, or not even to the subject one. What then?

• Finland
15 Dec 06
Sometimes is happening.. sometimes not. Anyway, they are updating every day the earnings for the day before yesterday. You have only to wait and continue believing they will pay you once. As I saw, you have quite a many posts but not so many answers for them. I would say, a way to get more answers should be so that you will respond to many answers once, as fast as possible - this way, your post will be for a longer time in top of the discussions and everyone else could see it and answer it.

• Finland
15 Dec 06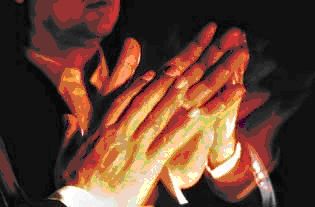 Thank you, still i think important is to answer to other people's questions, that also help them to find what they ask for...but my aplauzele!!! Bravo

• Finland
15 Dec 06
Are you gonna rate my post or what? :O Furthermore, please answer to my comments regarding your applause photo - this could be nice also and it could increase rapidly your account earnings on mylot. However, if you wanna answer to someone else questions it is up to you but, in my opinion you should answer forst to your questins and this way growing up on mylot. In the end of this story you will get rating from the other posts when the pig will gonna go to church :))

• Finland
15 Dec 06
Again, answering to other's questions is both fun and helping others, bring to me new topics interesting and i noticed reading this forum that this indeed bring some cash. While answering to our own questions, even so I do it from being polite and also because I am interested to keep a conversation (that's why I started) well I read that it is not payed. No I don't really no anymore what we are in fact pay for and what not, and even more: based on what exactly: that sum for that done.


• Finland
15 Dec 06
Thank you, well I don't worry, those incomes are so small in here that with or without (at least mine) doesn't change much. But it is nice to answer to interesting discussions.

• Singapore
15 Dec 06
You need to answer with more quality content and answer more discussions.

• Finland
15 Dec 06
I did, so, but beleave me myLot cannot read all your answers, never! That's not the way it gos.

• United States
14 Dec 06
You may not have had detailed enough reponses to count towards your earnings. You need to be very desciptive in your statements, and answer a lot. On average I try to respond to at leat 8-10 a day, and sometimes I still oly earn about 20 cents for those. The more you respond to, detailed or not, the more you will earn. Try to respond to 20 today-or more-and keep a log of your posts. That way you can narrow it down to approximately what you earn each time per response.

• Finland
14 Dec 06
thank you, i decided just for the matter of checking it out, to answer only kind of YES or NO, and see how this counts. I always gave detailed answers and today that thing myLot did not appreciate.


• Finland
14 Dec 06
Well, thanks, but when posting my answers it was mentioned that the last updated earnings were about 20 hors ago. When checking it out again later in the ev, I found out that the updating was already done 32 minutes ago. Therefore I assume that my answers must have been taken in consideration, but not payed.