do you ever worked in a CALL CENTER?

Italy
December 14, 2006 3:03pm CST
do you like it? how many money do you make with this work? more or less...
7 responses

• Canada
14 Dec 06
I haven't worked there but someone I know has. They make good money in comparision to other places. You get a lot of hours. If you liked my post, press the "+" button to the right of this post. Thanks!

• United States
14 Dec 06
It depends on what you mean by call centers. Some call centers are phone sales people while other call centers are people who answer the phone when customers call in? I have worked in both and would much rather answer the phones then be a pushy sales person!

• India
19 Dec 06

Well work in a call center is fun,but its hactic too, sometimes the work pressure is too much...i worked for couple of months, good money, good office. youngsters can enjoy the enviornment.

• Philippines
18 Dec 06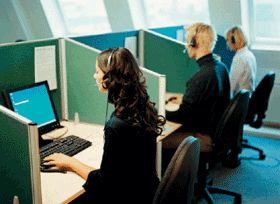 ive worked in a call center before and i wasnt able to stand for more than a month or so because the work is very draining and stressful.... and the training is difficult most of the time... but of course the pay is quite good compared with the usual jobs around. and they give also fair opportunities for the undergraduates so that' s great isnt it.

• Canada
18 Dec 06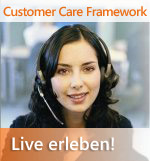 I am working at a call center now, I've been here almost a year and do I like it? ah, so so. Because English is not my mother language, so it's a good help for my English to work at a call center. My job is Windows Technical support, so it's less boring than just a customer service person or call director.

• Sweden
14 Dec 06

nope. i haven't pursued a career in a call center. though i tried to apply to almost call centers here in the philippines. i actually pass all interviews and exams. i am just a lucky person i guess. lol. but somehow, before proceding to my first day of training, i always have two thoughts about it.. because of the shifting schedule.. that's why i never appear on my first day. well, i love talking to people and helping them resolve their issues. however, i really hate to work for 15 days on a graveyard shift. unhealthy for me. here in the philippines, when you're still a trainee (usually for 6 months), you get to earn 15thousand pesos (around 300 USD/month) to 18 thousand pesos (360 USD)depending on the company. it's a good pay actually here.

• United States
14 Dec 06
Yes I have worked in a call center, it was call Bearcreek and I made about 8 dollars an hour which was good but I hated talking to people you would not believe the idiots you have to talk to!!