Do you think people from New York think they are smarter than everyone else?

United States
December 14, 2006 5:25pm CST
I am from NY and it seems that a lot of people I know from there believe we are smarter than everyone else in the USA. Have any thoughts or opinions on the subject?
2 responses

• United States
14 Dec 06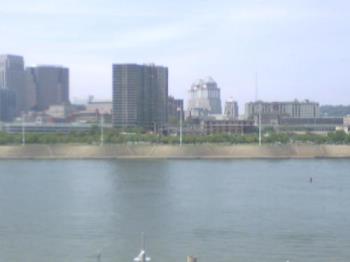 I think it's foolish! I heard your ex mayor say on Saturday Night Live once that NYC is the capital of the world! That is rubbish! I think most people that think this way are pretty ignorant. Here is a pic of Cincinnati, another city full of ignorant people that have messed up ideas concerning blacks vs. whites.

• United States
14 Dec 06
Yeah we sometimes act as if the world revolves around us..city dwellers are a bit different I myself am from Long Island..thanks

• United States
14 Dec 06
Wow, that belief just promotes my belief about New Yorkers: they are ignorant and rude. (Not all of them, but a lot.) I was actually helping a friend who was moving to NY by calling places out there and helping her find a place to live. (She was going to buy a house.) Never in my life have I found people so rude! Except for maybe in New Jersey. These people listed their homes for sale ONLINE and then when I called and I asked about the house they got ANGRY with me?! They were the ones selling their homes.

• United States
14 Dec 06
Well I hear that we are rude..I myself try not to be rude. i think we are more standoffish but I do understand why people get this impression. Thanks for responding