cats are tigers

India
3 responses

• United States
15 Dec 06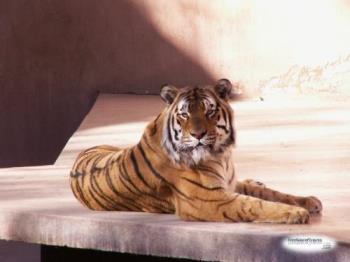 Yes there are many types of cats and to me they are all beautiful. the tiger is my favorite wild cat. It is so pretty and colorful. they are very dangerous but still a pleasure to watch. they are forever wild but can be trained to be used to humans. they do not get domesticated. I once was lucky enough to have two baby white tigers playing at my feet and rubbing against my legs. Not reaching down to pet them was one of the hardest things I ever had to do. I just love all cats.

• United States
15 Dec 06
I love cats, too. Cats of all kinds. I obviously love them because I have six of my own. When it comes to cats in the wild I like the tigers best of all. The cougar is a close second. Wild cats are beautiful but very dangerous. They should never be turned into a pet.

• Philadelphia, Pennsylvania
16 Dec 06
Tigers, lions, leopards.... they're all cats. Domestic cats are just smaller and they can placed in anyone's home as a pet.