Why can't Bush and Saddam just get along?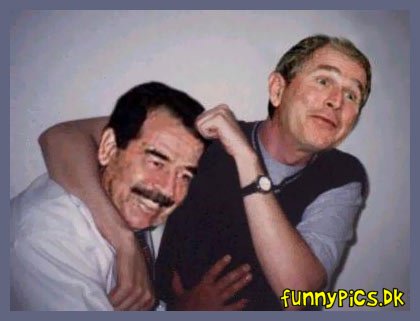 United States
December 15, 2006 2:29pm CST
They should just hug and make up!
2 responses

•
15 Dec 06
if it was a case of two guys meating in a pub they would eventually get on but the price of oil, the american economy and the determination to spread islam around the world even at the point of a sword all get in the way

• India
15 Dec 06
selfish people with a great motive can never hug each other...they want to be dominant over the others, and in the process get rich

• United States
15 Dec 06
Exactly, they want to have more power and more money than the other person, so they fail to compromise (which would make them equally successful).