Where is my boyfriend?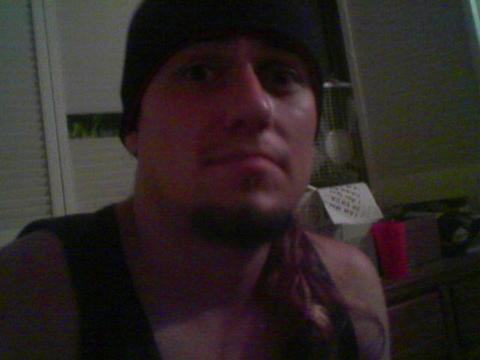 United States
December 16, 2006 1:37am CST
Haha...my boyfriend left a couple hours ago and I am a little worried about him. So to make things fun...I want a creative story of what he could be out there doing. BE CLEAN!!!! It can be as far off the wall as can be!! Have fun! (LOL)
5 responses

• Canada
16 Dec 06
well...I hate to be the one to break the bad news to you..:( I"m afraid he has left you for someone cuter, more petite, and hairier....her name is Ferbina

• United States
16 Dec 06
Man-what did I do wrong for him to leave me for HER?!?!

• Canada
16 Dec 06
I guess you didn't wake him up often enough, in the middle of the night, saying yummmmmmmmmmmmmmmm

• United States
19 Dec 06
Ha ha only when we get the munchies :)


• United States
16 Dec 06
Ha ha went to the zoo!!! Great!! He is a musician-wearing chains, long hair, plays guitar.....I got a kick out of this one!

• South Africa
17 Dec 06
Your boyfriend was trying to suprise you by doing the christmas shopping on the sly... But as he was walking through the mall he was roped into a competition. He is crammed in a tiny car with 50 other people trying to outlast so he can win and bring the car home to you! LOL!

• United States
17 Dec 06
Ha ha these stories are so entertaining!!!


• United States
16 Dec 06
Not happeneing...my car is is still here-thanks....

• India
16 Dec 06
I think after leaving you he had a hot dog to much and coke to drink. afterwards he left for a mall to but some christmas gifts for you and his family, after finishing shopping , i think he is in a theatre watching cartoon film princess of persia. Hows that princess...(LOL)

• United States
16 Dec 06
LOL love it!!! Princess of Persia!!! He would find that funny!