Do you think Dogs sleep?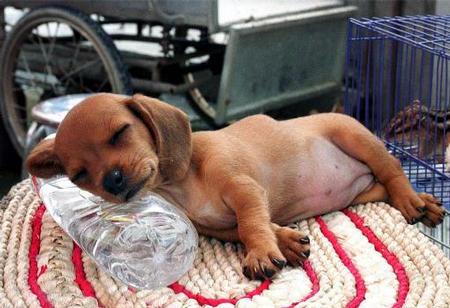 Nigeria
December 16, 2006 5:20am CST
i saw this one sleeping so confortably,check the picture out.
1 response

• Romania
16 Dec 06
Oddly enough, our dogs (we've had several who have enjoyed full lives with us) have always considered their crates their "safe place," including when we told them to "go to cage" beause they were being punished. I think that for the dogs the crate was a place in which they could escape the consequences of what they knew was bad behavior and they knew they would be welcomed back into the family when the crate was opened. I wouldn't worry too much about combining the sleeping and punishment space. One of our dogs used to go into the crate, pull the door closed, and pop down the lock when he felt threatened (thunder, too many people, or a frown from one of us). He could also open the lock when he felt like communing with the world again.