Today i feel blue...:(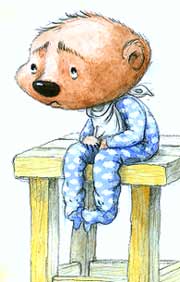 Italy
December 16, 2006 11:30am CST
This isn't a good day for me... usually christmas time makes me sad... but there are other things the 21st of december i'll have an exam of Economics and i'm not very sure to pass it.. it's very difficult for me and i am frustrated. I have 3 subject left to my graduation in law but it seems that there are great obstacles that make it unreachable! I hope to feel better tomorrow...
2 responses

• Italy
16 Dec 06
compare albo, dopodomani è il mio compleanno e martedì, il giorno dopo ho l'esame di anatomia 1!!! e neanche io son assai preparato... è uno di quei esami totalmente "a memoria" senza ragionamenti o altro, o lo sai che te lo sei inghiummato o son cazzi... la mia mente non ha molta memoria, preferisco ragionamenti o cmq cose + elastiche come la fisiologia... ma suvvia, non bisogna deprimersi... mettiti sotto in questi ultimi giorni e vedrai che andrà... e se non va fottitene, spargi un po di merda su enkey per sfogarti....

• Italy
16 Dec 06
eheheh grazie... seguirò il tuo esempio allora... cmq per fortuna si tratta di momenti che passano abbastanza in fretta, almeno, di solito è così! In bocca al lupo anche a te allora! E poi la merda si sparge sempre su enkey, questo è fondamentale! Ah a proposito di myLot, vedi di sfruttare per bene i referral, che sono piuttosto redditizi!

• Philippines
16 Dec 06
We have all our moments of being down. What I usually do is I eat a bar of chocolate. It usually helps. Dont worry about your studies..Im sure you'll make it through...Believe in yourself and have faith