How to take the toilet train your puppy?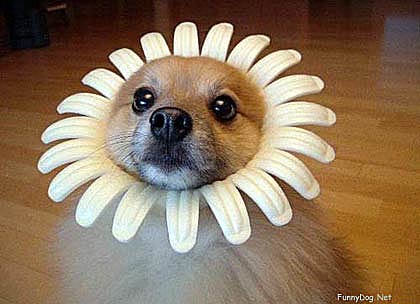 China
3 responses

• United States
18 Dec 06
My advice is to not get a puppy if you don't have the time because they do take up a lot of time. I would wait until you are more settled and able to spend more time at home before getting a puppy. I have 4 dogs at the moment and sometimes they are a handful and I am at home most of the day.

• United States
18 Dec 06
A puppy, or any animal, gets lonely for companionship. You need to think of the animals needs. A puppy will be sad, if you are not there much. When you are ready to buy one, go to the pound, and save an animal. They will also explain how to train one. Most pet stores are mills, and you will not always get a healthy dog in the end. Training a dog takes time and patience, love, and never ever be mean and hit it. Good luck. Remember, a pet is like a child, a family member. You buy it, you keep it for life.

• China
18 Dec 06
thanks, maybe I will sespend my plan. Because I'm so busy for work.

• United States
18 Dec 06
That would be a good idea, until you can stay home with your pet. A pet is just like a child, needing love and companionship. Even cats are like that.

• France
17 Dec 06
If you don't have time to go out for a very long walk ever single day of the year with yoru dog, then really you should be thinking of another pet. A dog is a living creature with very specific excercise needs, and it is cruel to expect it to stay inside. You need to walk about 5 miles a day with most medium sized dogs, its only teh tiny ones tat onl need a mile or two.