wich laptop u think is the best???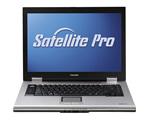 December 17, 2006 11:06am CST
there are many brands in the world-wide? but which brand u think is the best to rely???? laptop's r must for everyone. but some laptop's bring problems in between ..but some dont't? so which u think which don't brin gproblems in ur serious work with laptop?
4 responses

• United States
17 Dec 06
I like Dell, I don't know, anymore brands, at the moment.

•
17 Dec 06
dell has a very good name in the market and more people trust dell


• Australia
27 Dec 06

Yes, there are many brands of laptop available today and it hard for someone else to tell you which is the best brand. What will suit me might not necessarily suit you, so this means that you will have to do some research. You will need to know about warranty, what software is offered, what technical support is available etc. Good luck but I think you should choose one of the well known brands, as they are generally the ones who will provide support and assistance if needed.