Future Cars??

India
December 18, 2006 8:39am CST
what do you think future cars will be like? Will they run on solar power? Or electricity in batteries? Or fuel cells? Or mag-lift(Magnetic lift)Technology? Or Will cars become obsolete and people will start using some different transportation mechanism ?? Write your view..
4 responses

• India
19 Dec 06
ya as the resources are exhausting i think solar energy is the future energy

• Philippines
18 Dec 06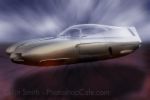 i think cars wont need fuel at all, nor solar, its just of main energy core. from a higher form, like antimatter, an invention of too much power will be given, a so smaller than quark can supply entire city, thus it can be free of use no pollution just pure power itself. it can make cars the most of energy needed, that i think in the future, cars will fly without traffic, in a divided lanes from lower zone to highest. no hazards given off by fuel. and just a beautiful advanced future.

• India
18 Dec 06
future cars will be not ruuned by solar energy as if so then we coun't ride it in night however i think fuel is better but now a days fuel is becoming very loww in the earth so we need to think about something