Have you invented anything cool??

United States
September 22, 2006 6:02pm CST
My Little boy LOVES American Inventer.. what about you?
3 responses

• Romania
31 Dec 06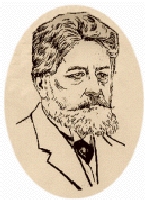 i love Romanian inventors..Rommanian are so smart they invented so many things:Alexandru Ciurcu 1854-1922,Romanian inventor Alexandru Ciurcu, together with Frenchman Just Buisson, built a dirigible with a jet engine. Romanian inventor, Henri Coanda was an aviation scientist who designed early jet engines.Romanian inventor, George Constantinescu invented over 130 inventions including: a mechanical torque converter and a sonic engine.Anastase Dragomir invented an ejection seat for jet pilots.And this are only 3 of them.

• Philippines
24 Oct 06
nope. am no inventor. greetings. : )