Solve this riddle...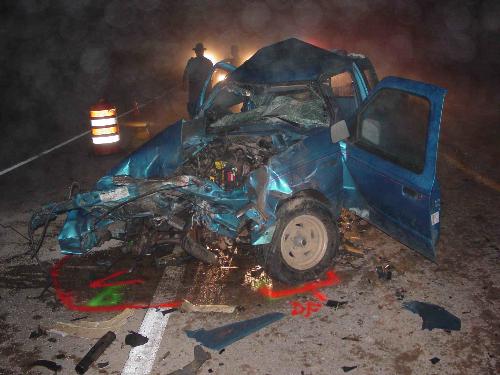 United States
December 18, 2006 4:17pm CST
A father and son were coming home from a camping trip, and were driving down an abandoned road late at night. Suddenly, the father lost control of the vehicle, spun wildly out of control, and then crashed into a tree. The son was badly injured and was suffering from internal bleeding while the father's arms and legs were broken as he was slipping into a coma. With his last ounce of energy, the son called 911 on his cell phone before he too went unconscious. Moments later, 2 ambulances arrived, and brought them to 2 different hospitals. It turns out that the son is going to need surgery in order to survive. Moments later, the doctor arrives to treat the boy, takes a look at him and says... "I can't perform this operation! How do you expect me to operate on my very own son?!?!!!"Now tell me, how is this possible?
1 response

• Beaver Dam, Wisconsin
18 Dec 06
The doctor is a woman and the boys mother.