Do you really like Welch's grape juice?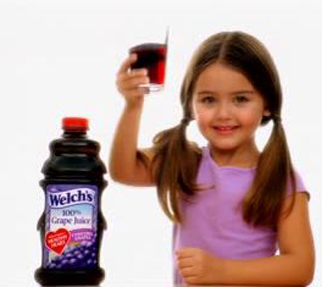 United States
December 18, 2006 4:34pm CST
I wonder sometimes if their juice sells so well b/c it tastes good (I don't like grape juice, so I couldn't tell you, I drink only white grape juice) or if it's because the kids in the commercials are so cute! :) What do you think?
1 response

• Beaver Dam, Wisconsin
18 Dec 06
Grape juice is pretty good. I think Welch's isn't any better than any of the other brands, it just gets more marketing.

• United States
18 Dec 06
That's kind of what I was thinking, people buy it b/c they are used to hearing the name on T.V.