Why is it that America focus so much on race?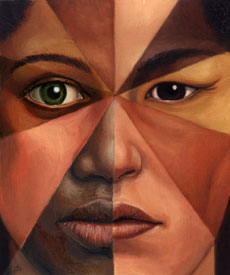 United States
December 19, 2006 6:25pm CST
Me and some people got into an argument because I stated that most puerto ricans and brazil individuals have african ancestory, They are so mixed in some countries, race is not even a factor, instead the instill culture and nationality. What is the big deal with race, yes I am black, my skin is brown, I have white, creole/french-spanish, cherokee indian ancestors, YET INSTILL like most I'm AFRICAN AMERICAN?! Anyone else find it weird?
2 responses

• Canada
20 Dec 06
The fact is that it doesn't matter at all. There will always be racist or people who single one group out for another reason. Fear is instilled into people everyday. Almost every day if you turn on the news there will be some crime and one of the suspects will be a black man. This instills fear into many Americans and starts racial hate. Its sad but true.

• United States
20 Dec 06
In my experience, the people who focus the most on race in the US are the people who are always thinking someone is picking on them because of their race. I have no prejudices and always notice personality above race, but I've been accused of playing favorites racially. For instance, we had a terrible high school student who drove everyone crazy, tried to hurt people, vandalized... You name it, this kid did it. Yet every time we tried to discipline him, his mother would start hollering "Race, race!" She was white and her husband was black, so this boy was mixed race, but very light-skinned. We never thought about his race, but still we were accused of it. A few years later I read in the paper that he was in prison for attempted murder. I wonder if he was blamed for that because of race, too.