How to Make / identify True Friends?

India
December 20, 2006 9:15am CST
Well this is my first discussion, so I wanted to discuss about the subject which I feel is really important to me, that how to identify true friendship and true friends? What u all think abt it? Generally we feel that a friend who helps in our bad times is a true friend but it is possible that our true friend can't managed to help us after he tried his best so how can we can identify a true friend ??
3 responses

• Philippines
30 Dec 06
To identify true friends, observe the potential friend you want to keep. True friends are sensitive or at least, try to be sensitive to your feelings. They value your emotions. They won't do things they know would hurt you. They'd treat you right. They share their stuffs with you unselfishly. They share their time with you. They trust your words and they listen. They're interested in your stories. They won't leave your side in good and bad times. The most obvious way to know if someone is true to you is if he can be real open and honest with everything. You cannot make true friends. There are just friends out there who can't be true. Thing is true friends are hard to find. So, if you've found one, don't let them go. Keep and treasure them. You might not find one anymore.

• India
30 Dec 06
a friend is a person who knows all about you and loves you any way, the person how will stand with yourself at your bad time too, so you may have 1000s of friends but one can have very few true friends, the tie between friendship is built with no greed, friendship is an emotional and mental attachment, so the person with whom you are comfortable and who WILL never cheat you, will be your true friend .. YOU CAN COUNT ME AS YOUR FRIEND....

• India
20 Dec 06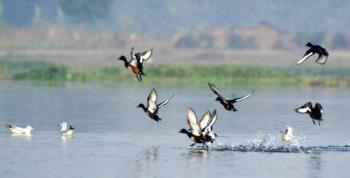 a very very welcome to you at mylot friend...its a great site from where you can learn and earn both wisdom and money.we mylotean's are greatly benefited dear.I'm here since last 4 and a half months.Just keep responding and do post some good subject buddy...i'll definitely be in touch with you.Heres a welcome picture to you....by the way i'm shams a photojournalist from assa,india