Malaysia - My Country And My Homeland.

Malaysia
December 20, 2006 10:37am CST
I am a Malaysian and proud to be one. Yes, I have travelled to other countries, seen their scenic spots and am glad that Malaysia, too, has many great and fantastic places of interest that cater to all. Whether one is interested in historical, geographical, political, shopping, eating, etc, etc, Malaysia is a place you cannot afford to miss. Our people are generally warm and hospitable. The multi-cultural mix of races blends up a gorgeous variety of mouth watering food. Oh! the beaches - they are all just great! Come and visit us - the land of glory.
8 responses


• Malaysia
31 Dec 06
Warmest welcome to your stay in Kelana Jaya. Petaling Jaya is a great place to stay. It's not too congested. I live in Damansara Perdana. Often visit one of the best spot (at least, to me) i.e. The Curve at Mutiara Damansara. You get to shop, eat all in one place. The cineplexes are there too. I heard the bowling alleys will be up soon.

• Indonesia
24 May 07
malaysia... mine and yours... the beautiful country! i love it so much! people say, trully asia

• Malaysia
24 May 07
It's nice to meet fellow malaysians here. May this forum be a turning point in our walk towards financial freedom via internet income. Keep in touch, friend.


• Malaysia
25 Jan 07
Welcome to mylot discussion forum. Glad to meet another fellow malaysian. I have been to Sabah and you are right. It is a great state with many beautiful sights to visit. Sabah - the land below the wind. I do hope to be able to visit again this year.

• Italy
8 Jan 07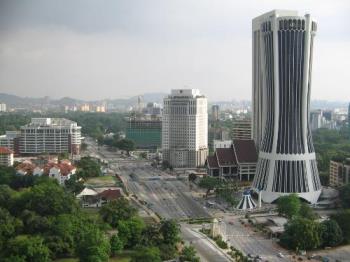 I agree totally with you. I have been in Kuala Lumpur two times in the last years and I think people is lovely. The same for the town that is nice. The only problem in KL is traffic. In the mornign and at the end of the day of work is always and eveywhere a traffic jam!

• Malaysia
8 Jan 07
Welcome to Malaysia. Glad you choose this country for your holidays. Many tourists have return umpteen times for various reasons. To some, it's the beaches, others, the delicious variety of food. Some others love to shop. Nature lovers will never lack places to visit in Malaysia. Too bad about the traffic anyway.

• Malaysia
30 Dec 06
Yup,Malaysia,truely Asia,everyone dreamland,if you not going there yet,try visit,I`m sure that`s you`ll never regret it

• Malaysia
31 Dec 06
Thank you for supporting Malaysia. May the sons and daughters of this wonderful nations all have the same patriotic spirit.

• Canada
5 Jun 07
Every time I hear someone talk about their holiday in a part of Malaysia it encreases my desire to travel there one day. Pictures I see are exquisit. Maybe one day I will be able to see it first hand.