External Hard Drive?

Hong Kong
December 21, 2006 7:19pm CST
My laptop has limited space on the hdd because I only got a 80GB hard drive and Dell took a lot of space. I was thinking of getting a external Western Digital Drive for games, pictures, etc. Should I just get an external drive or go for an internal one?
11 responses

• Philippines
22 Dec 06
Go for a larger internal Hdd..eg: 160gb or 200gb internal drive, then buy a 2.5 external Hdd casing (USB) for your existing 80Gb Hdd...I have myself a 40Gb 2.5" external drive and is powered directly from the USB..but only use your external drive for storage, not as a hdd for your other software installations..(eg: games..) Still use your main drive for software installations..

• Hong Kong
22 Dec 06
Thanks for the info,it's really helpful.



• Hong Kong
24 Dec 06
That info is very helpful,Thank u my friend.But what about the storage?How much is it for a 120Gb hard drive?

• India
27 Dec 06
Make search on ebay & you will find the rates & user feedback of the same.

• Malaysia
23 Dec 06
An external usb version is the way to go. HDD prices are always reducing. Actually not, prices are the same but you will be able to get more GB per buck. When choosing a external usb drive look for the low power versions as you will not require an external power adapter to use the drive. To save money buy the larger drives (physically larger) as they would be cheaper compared to the pocket usb drives. Good luck.

• Hong Kong
24 Dec 06
That info is very helpful,Thank u my friend.

• India
22 Dec 06
i should think that external hard disks will be expensive. what i did for my laptop was, i had this 160 gb hard disk which i had as slave on my desktop, i took it and put it in a hard disk casing which cost me around Rs.350 (indian rupee). and connected it to my laptop via usb. it works very well, only problem being that it requires sperate power supply. so its not very portable.

• Hong Kong
22 Dec 06
oh,ok,I will take your advise,but the problem is I want it to be cheap but useful.anyway,Thanks for your help.

• Scottsdale, Arizona
22 Dec 06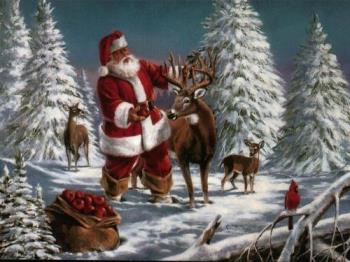 you should buy a internal hdd,that is fine,you will have no problem with that.merry chrismas and happy new year,may god bless you

• Philippines
28 Dec 06
Better go with external, at least you'll just have to get an enclosure and you don't have to open up your laptop for the installation.

• Indonesia
22 Dec 06
I use usb disk to save my personal data. The capacity is 512 MB. It depends to your needed to choose externel or internal hard drive. If you just want to use the file in your laptop, I recomend you to get internal one.

• Hong Kong
23 Dec 06
so,no matter what I do with it,put an extra internal hard drive is better than external one right?


• India
27 Dec 06
ok you can use external hard drive for your extra storage space

• Italy
27 Dec 06
No I use internal hard drive..is very fast and capable :)

• Singapore
27 Dec 06
Well,Get a portable hard drive if you want to store data like games and pictures.