McGrath to retire: Will he, won't he?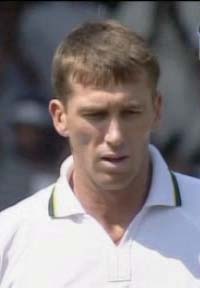 India
7 responses

• India
30 Mar 07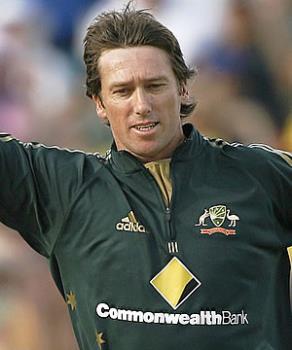 yes i am sure McGrath is going to retire after the world cup, he has played a lot for the team and is getting old too, so i am 100 percent sure that he is going to retire, lets give him a happy farewell......

• India
23 Dec 06
i think he will retire from test cricket but he will play world cup and retire from odi

• India
23 Dec 06
yes he should not retire. he can have a break. and keep playing after intervals

• India
22 Dec 06
Yes he shud retire and I believe him if he says that he'll do so after the Ashes Series He shud do so b'cozz India have to win this world cup

• India
22 Dec 06
noo i think he can some more cricket for two more years ....


• India
22 Dec 06
he will retire . i think but some pressure may come not to retire now as warne has just retired but he may soon

• India
23 Dec 06
yes i think the same the pressure will created on bowlers if warne and glen both retire within short duration thanx for your opinion