Are magic mushrooms poisonous?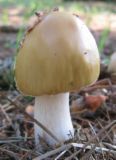 Philippines
December 22, 2006 2:30am CST
how could we determine if that mushroom is poisonous!and whats the color of mushroom are available to be taken.
3 responses

• India
22 Dec 06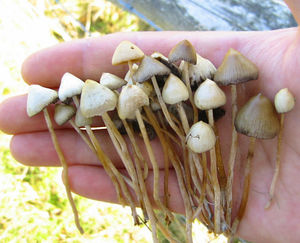 No Magic Mushees are not poisonous. They are available only in few countries especially with higher altitude. They are formed in a group say 3-5 Nos, when there is a thunder with rain. They contain acid (Psilocybin etc....) and the taker will have a hallucinogenic colourful trip. Its a natural acid trip. The best time to consume them is during Sun Rise or sun Set or on Full moon night. Ideal dosage is 3-5 Nos per trip. By taste and Colour one can determine the genuinity of Magic Mushrooms. They are Light Golden in colour and the top of the head will be pointed. Have attatched a picture of the potential Magic Mushrooms. If you are taking it for the first time better take them with experienced person.

• Italy
20 Feb 07
o don't know i haven't found nothing on internet

•
31 Jan 07
there is no easy rule to tell which mushrooms are edible or poisonous - you need to learn by going out to collect with someone who knows, and check them against books on mushrooms. I dislike the effect of magic mushrooms, but each to their own.