Hi. Could you help me with JavaScript? I have some exercises to do.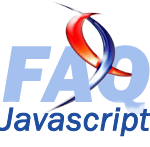 Brazil
December 22, 2006 7:18am CST
Hello myLot users. I have 3 exercises to do in JavaScript for January but I DON'T KNOW HOW TO DO IT!!!Could anyone that knows javascript help me with these exercises?1)Construct a code where when you put your age in a form and click ok, the website inform if the person is *Children(0~12years) *Teenage(12~18years) *Adult(18+years) 2)Construct a code where acording to the grade of a student, appears if he was good or not. Grades: 0~49(Insuficient) 50~64(Regular) 65~84(Good) 85~100(Excelent) and now the last one 3)Using the exercise 2, create a code using the switch case estructure. Thank you, GlussBrazil
2 responses

• India
23 Dec 06
I do have the code for your questions but i am not able to post it. When i try to do that mylot crashes. I will send it as a message to you i hope that works.

• Brazil
23 Dec 06
Could you please send it to my email? It's bf.ponsoni at uol dot com dot br Thank you

• India
23 Dec 06
I have send you the code. Please have a look at it.

• Brazil
24 Dec 06
Thank you. I will do the other exercises based on the one you send me. Have a happy christmas!