SMOKING KILLS! Should be banned or not?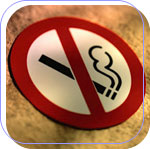 India
December 23, 2006 12:23am CST
We all know that smoking really kills. It has lots and lots of disadvantages. It not only kills the smoker but also the people nearby. It increases pollution. A friend of mine died just due to smoking. He use to smoke daily and is a chain smoker. His lungs were all destroyed. He was not able to breathe properly. So smoking really kills. Should it be banned or not.
1 response