Are you agree that "Laden has died"?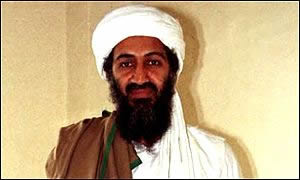 India
5 responses

• United States
24 Dec 06
Personally i think it's another crap cover-up, but what do i know?

• United States
6 Jan 07
I agree - I think it's some kind of cover-up. I always joke that if he owed the mafia money they would have found him by now.

• India
7 Jan 07
i don't think that person like laden can die so easily

• India
23 Dec 06
well i am unaware and with my work shedule i just dont want to bother about it..... what do you think?