lbw rule of ball pitchin outside leg stump.....


India
December 23, 2006 4:47am CST
hey...i feel dat lbw rule shud be changed.for ball pitchun outside legstump,most of the times batsmen delbretly pad it...this wud make game of crickt borin n also make it unsporty....i really feel dat icc soonr o latr must change this rule....
2 responses

• Pakistan
23 Dec 06
This rule was made due to the reason that in early days bowlers used to bowl wide of wicket into legsof batsman and was negative bowling. To avaoid that it was introduces. The batsman could be out to ball pitching outside leg if he is dileberatly padding the ball.

• India
23 Dec 06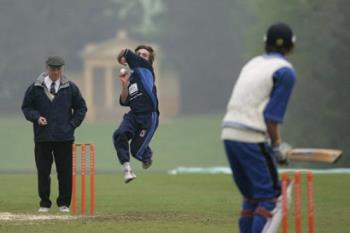 no cannot do that because the decision is given in the favour of the batsmen because the umpire is always in doubt weather the ball is going to hit the stumps, perhaphs more accurate hawk eye can help the umpire