Mother's Age and Lifespan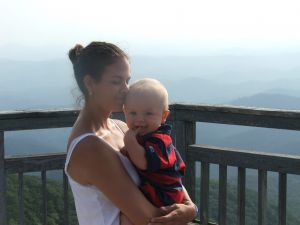 United States
December 23, 2006 10:14am CST
Want to Live Longer? Make sure your mom is less than 25 years older than you. Those who live to be 100 years and older are more likely to have had young mothers, according to research from the University of Chicago's Center on Aging. A mother's age when she gives birth has a large impact on the future lifespan of her child, the study found. Researchers reviewed census data, social security administration database and genealogical records and identified 198 U.S. centenarians born from 1890 to 1893. Results showed that children born to mothers under the age of 25 have nearly double the chance of living to be 100 tthan those born to older mothers. The father's age did not appear to have an impact. Other factors that also appear to affect logevity include growing up in the Western United States, growing up on a farm and being a first-born child. However, the researchers said mother's age appears to be more important for longevity than any other factor. The findings could have major implications, as an increasing number of women are putting off childbirth until later ages in favor of career or other pursuits. What do you think about this?
2 responses

• United States
27 Dec 06
Interesting! My mom was 19 when I was born. Good news for me! lol I was 23 for my first born and 26 for the second. I hope 26 is close enough to 25 so he can live as long as his brother! :P

• United States
26 Dec 06
Vow!!! That makes me happy... i was born to my mom when she was 21:)...Maybe this might be true...The best age according to me to bear a child is anywhere between 23 to 28 or 30:)Coz if you have a child too early and are not mature enough to take good care of her its no use....on the other hand being too old means more probabilty of having complications. What do you think?