Presents for christmas!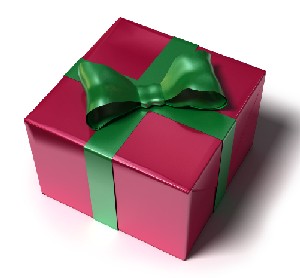 France
December 23, 2006 10:57am CST
Hello friends! Christmas arrive and it's the time to buy presents for families, friends, animals ... For my part, I buy for my mother a big cat for home decoration, a very good wine bootle for my father and a DVD player for my brother! And you?
3 responses


• United States
23 Dec 06
I usually buy presents all through the year so I don't have to spend a fortune in a single month. Plus it allows to buy something in the off-season when it will cost much less. My son is getting a winter jacket that I picked up 75% off last June. My mom is getting a foot massager deal that I picked up last January when Holiday specials went on sale.:-) I have a closet shelf specifically set aside for potential gifts. The other benefit of this is those spur of the moment times when you need a present...like when you're walking out the door for a Christmas party and your husband says "Oh by the way, I think this is a White Elephant type thing".*laughing* (True story in case you didn't catch the wry grin)

• France
24 Dec 06
Mmh, i haven't done some presents for Christmas. I don't like to do it.